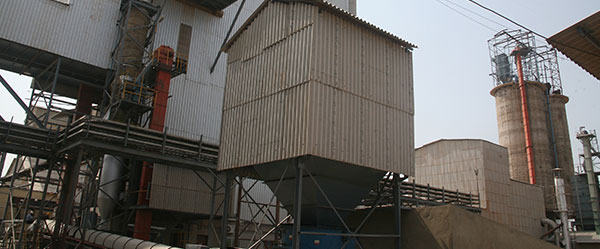 Microfine Products
Extensive research in the development of microfine additives and products for specialised concrete requirements has resulted in a joint venture with Ambuja Cement Limited, Our products are microfine materials for rock and soil injection. Because of the small particle size and a specially adapted admixture system, it penetrates very well into tight joints, fissures and pore spaces to provide a water-tight grouted rock or soil mass. It achieves initial and final setting faster than normal cements. This increases productivity in tunnel grouting applications. The short open time of 1 to 1.5 hours and a very short setting time of 2.5 hours reduce the waiting time for the next activity to start.
FIELDS OF APPLICATION:
Rock injection: Tunnels, caverns, mines, etc., used for pre and post excavation injection, ground water sealing and ground stabilisation.
Soil injection: Ground stabilisation and ground water sealing
Prepacked injection
Contact injection
FEATURES AND BENEFITS
Standard cement injection equipment can be used
Better penetration in tight joints, fissures and pore spaces
Greater penetration imparts greater water tightness
Fast setting
Better working environment and no hazardous components
Durable
Economical solution
COUNTO MICROFINE PRODUCTS PVT. LTD.
CORPORATE OFFICE:
SukerkarMansion, First Floor,
M.G. Road, Panjim,
Goa 403001 (India)
Phone: +91-832 2224451/2, 2223832
Fax: +91-832 2225616
REGISTERED OFFICE:
Velho Building, Second Floor,
Panjim - Goa
403001 (India)
Phone: +91-832 2220301/02/ 2231066
PLANT:
Plot No.161 & 162
Pissurlem Industrial Estate,
Pissurlem - Sattari
Goa - 403530
Phone: +91-832 2352042, 2641342
MANAGEMENT:
Yatin Joshi - Head Alccofine - yatin.joshi@ambujacement.com
M. P. Singh - Plant Head - mahendrap.singh@ambujacement.com